Description
Traditional Bake & Snowskin Mooncakes Making Class
Bake and Snowskin Mooncakes making class.
Traditionally eaten during the Mid-Autumn Festival (中秋節). The festival is about lunar appreciation and Moon watching, and mooncakes are regarded as an indispensable delicacy. Mooncakes are offered between friends or on family gatherings while celebrating the festival.
Make your own mooncakes this year to surprise your family and friends!
Duration: Total approx 4 hours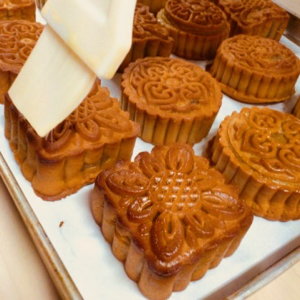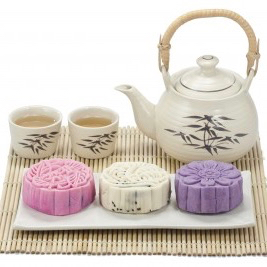 ---
WHAT YOU LEARN
Understanding the theory, ingredients and learn the skills and technique in making Traditional bake mooncakes and refreshing chill Snowskin mooncakes.  100% hand-made.
Prepare and knead the skin of the traditional Bake Mooncakes.

Prepare and knead the skin of the Snowskin mooncakes.

Prepare rounding the fillings of the mooncakes.

Wrap, shape and de-mould the mooncakes.

Bake and Bring home the mooncakes made in class.
---
COURSE FEE
$120 per participant

Individual station.  No sharing with other participants. 100% Hands-on.

Small Class Size (2 to 8 participants)

You can request for your preferred date and time with minimum 2 pax if our published schedule does not meet your requirement.
---
COURSE SCHEDULE
10th September | Sunday
2pm to 5pm
---
Can't attend the above dates?
Request your class at your preferred date and time with minimum 2 participants. Get a friend or family member to join you!

Looking for 0ther mooncakes in mind?  Check it out our Flaky Spiral, Shanghai Walnut and Agar mooncakes
---