CORPORATE TEAM BONDING
Hands-on Baking | Cooking Activities
Corporate Team Bonding Learn a new skill, gather colleagues together to
foster relationship and bonding within your team in a fun way via baking / cooking activities.
Join us at ITSI BAKING STUDIO!
---
TEAMWORK
Coming together is a beginning;
Keeping together is a process;
Working together is a SUCCESS!

– HENRY FORD –
---
Inspire and motivate your team
Strengthen working relationships and deepen the understanding of individual skills.
Tailored to suit the needs and objectives of your team event entirely. Whether you are looking to reward your team with a fun team day out, nurture relationships within high performing teams or establish new relationships between merging teams, we have got you covered.
Achieve long lasting benefits
We design our activities to improve communication and empower teams. This, in turn, helps your employees feel valued and rewarded, while also increasing job satisfaction. Employees will learn about each other, build their working relationships and feel confident working as part of a team.
Memorable Moments
Filling your time with memorable moments as you work together as a team when baking together to achieve the final bake within a time frame.
Fun And Unique Experiences for everyone.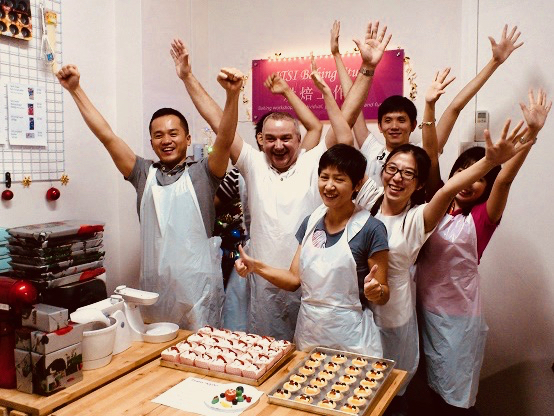 ---
Half Day Team Bonding Session @ ITSI Baking Studio
4 hours Duration | 3 hours Duration | 2 hours Duration
Learn skills with our hands-on baking activities and get the team together to complete the pastry in our unique Team Bonding programme.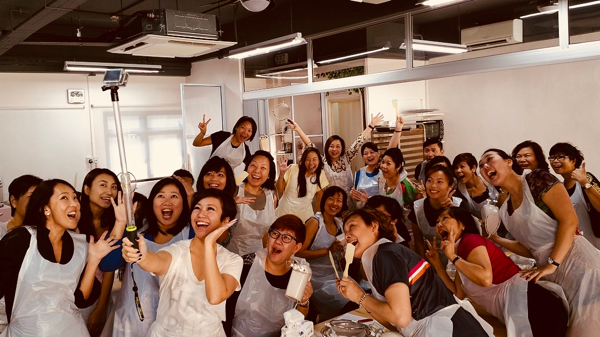 ---
Team Bonding Session @ Your Own Office
Minimum 3 hours Duration
Have ready room, tables, chairs and electrical points available at your own premises for your participants to attend Pastry making or decorating session? Contact us and we shall discuss the possibility to hold a team bonding session at your premises. Required a minimum number of participants.
---
WE CUSTOMIZE FOR CORPORATE TEAM BONDING
Just let us know your requirement and we will revert the cost and possibility.
Please fill out the Enquiry Form and submit it to us.
We will reply you within 24 hours.  If you don't hear from us, do check your Spam Box, or SMS / Whatsapps us at 8383-5698.
OUR CLIENTS